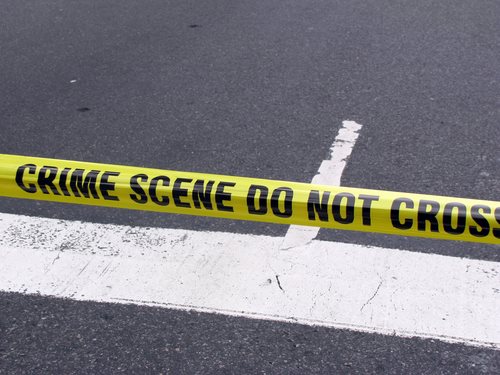 What is a Crime Scene Investigator?
A Crime Scene Investigator (CSI) is a professional within the field of law enforcement who is trained to analyze crime scenes. A Crime Scene Investigator is responsible for collecting evidence found at a crime scene. This process is required to expedite the investigation attached to the crime.
Following the obtainment of evidence, the Crime Scene Investigator will process his or her findings and report the information to the coordinating law enforcement official or member of Government. The evidence gathered is necessary to further an investigation. The ability to gather pertinent evidence is crucial to accurately pinpoint an assailant.
The requirements attached to crime scene investigation will vary widely depending on the underlying organization and the national standards of the particular field. In some jurisdictions, a Crime Scene Investigator is also a sworn law enforcement officer. In this instance, the individual possesses the authority to arrest suspects and pursue leads in a case.
The majority of Crime Scene Investigators will work for a law enforcement agency or an organization. Various industries, such as insurance companies, will hire investigators to evaluate car accidents in order to determine whether or not the insurance agency is required to pay for the accident. Hiring organizations will utilize a tiered system, similar to the tiered system employed by law enforcement agencies, when hiring a Crime Scene Investigator.
A Crime Scene Investigator in the Lab
In a laboratory setting, a Crime Scene Investigator will process evidence to gather information concerning the site of a crime. For example, a Crime Scene Investigator may look for skin, fingerprints, hair fragments, or fiber samples in hopes of extracting DNA to better locate the suspect. A Crime Scene Investigator may also incorporate various techniques to lift fingerprints from the crime scene. The fingerprints obtained by the Crime Scene Investigator can be used to identify the subjects involved in the underlying crime.
Securing a Crime Scene
All crime scenes possess crucial information that can be extracted by a Crime Scene Investigator to elucidate those individuals involved in the crime. As a result of the importance latent in the evidence, a Crime Scene Investigator must secure the scene to ensure that no evidence is tampered or compromised. The Crime Scene Investigator will collect any and all evidence in hopes of securing the identity of suspects.
The Crime Scene Investigator is also responsible for establishing a chain of custody for the evidence. This process will ensure that the evidence is not tampered with when transferred from the field to the laboratory.
Working Conditions
The working conditions of this particular profession are fairly brutal. Aside from the emotional toll of the occupation, a Crime Scene Investigator is often on-call throughout a given work day. The particular functions and responsibilities will vary based on the crime scene. However, investigating a crime scene will always require a keen understanding of various investigatory techniques.
Comments
comments