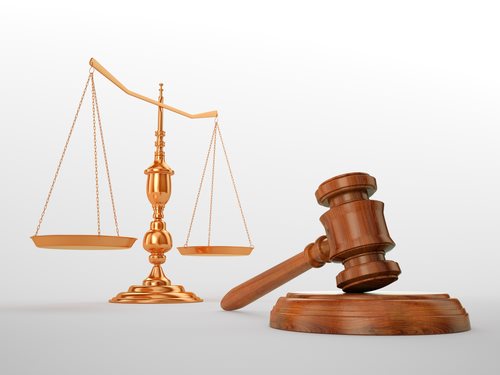 Criminal Justice Defined
Criminal justice is the system of practices that is implemented to uphold social control and prevent or mitigate acts of crime. To pursue a career in criminal justice, an individual must obtain adequate training, as well as satisfy relevant coursework in a university setting.
The field of criminal justice possesses numerous job opportunities. Even with the presence of great diversity in the field, however, each specialty is a part of the general law enforcement field. All jobs in criminal justice, whether investigating crime scenes or performing surveillance work on a suspect, are tied into the basic principles of the field.
The criminal justice system attempts to maintain their principals and achieve their goals through an institution of laws and penalties for wrongdoings. Those accused of crime, however, are awarded protections against authoritative abuse of prosecution and investigatory powers.
Those involved in upholding the law and investigating crime scenes or instituting penalties require some form of criminal justice degree.
What is a Criminal Justice College?
A Criminal Justice College is an academic institution that provides students with particular resources and coursework. If an individual is interested in becoming a law enforcement officer, investigator, probation officer, criminologist, lab technician associated with forensics or a probation officer, they should consider applying to Universities who possess strong Criminal Justice colleges and programs.
Criminal Justice colleges will offer students training in the aforementioned fields. This training, which is primarily composed of mandatory coursework and various examinations, is required to pursue a career in criminal justice. Hiring bodies within the field of law enforcement will tend to pursue those applicants who attended Criminal Justice colleges.
In addition to completing the coursework at a Criminal Justice College, the individual must also satisfy the particular requirements set out by the hiring enforcement agency. These requirements typically entail the processing of background checks and the completion of various competency tests.
John Jay College of Criminal Justice
The John Jay College of Criminal Justice is a senior college of the University of New York located in Midtown Manhattan, New York city. John Jay College of Criminal Justice is the only liberal arts school in the nation that possesses a criminal justice focus.
The John Jay College of Criminal Justice has an enrollment of roughly 14,000 students. This includes traditional, pre-career undergraduates, as well as those individuals pursuing a master's degree in various disciplines.
The John Jay College of Criminal Justice was founded in 1964 and was originally known as the College of Police Science. At this time, the school only offered classes offered at the Police Academy on East 20th Street. The school eventually expanded to incorporate various liberal arts disciplines.
The John Jay College of Criminal Justice now offers criminal justice education and research-based courses. The school is a training facility for local, State and Federal law enforcement personnel. The school also possesses a renowned Forensic Science program. The John Jay College of Criminal Justice is one of the few schools in the nation which offers this undergraduate degree.
The John Jay College of Criminal Justice is unique from other Criminal Justice schools primarily because of its location. In addition to the numerous law enforcement agencies in the city, the area is also home to a number of Federal law enforcement organizations.
Comments
comments